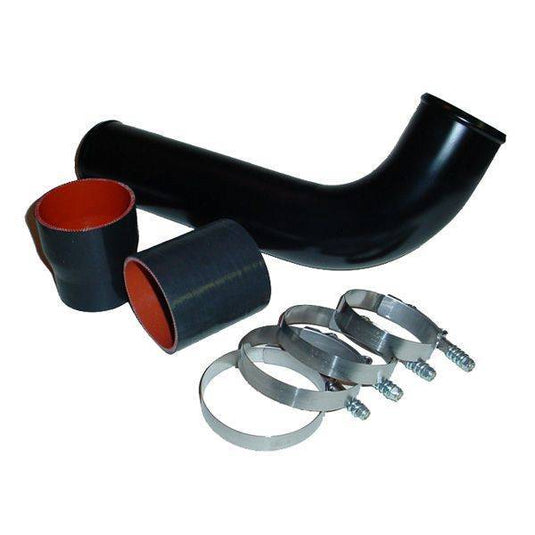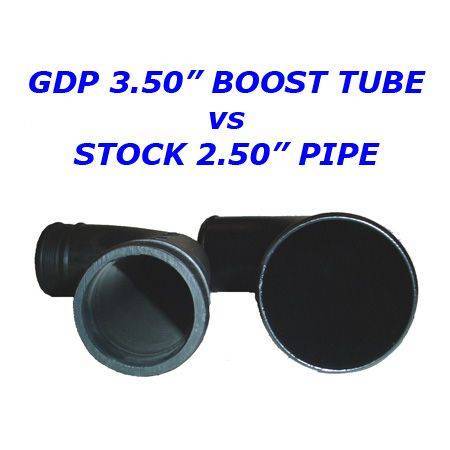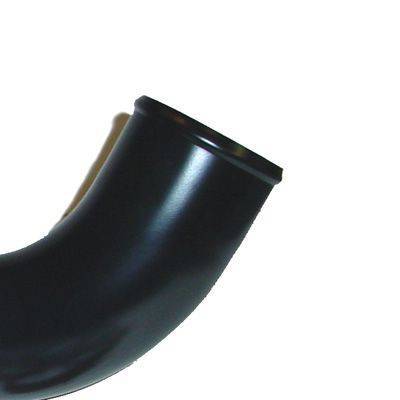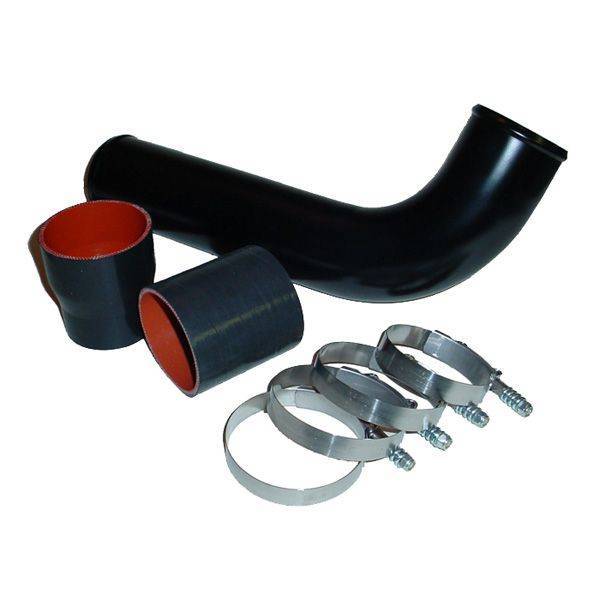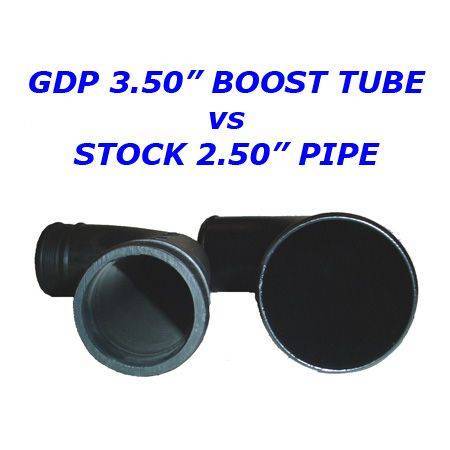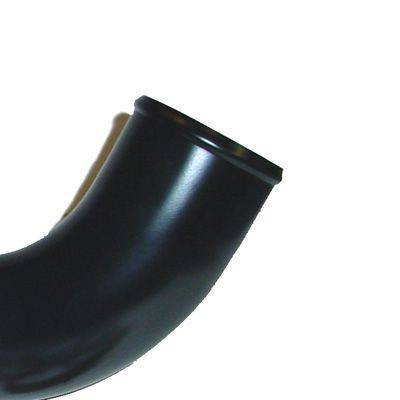 Note: NOT for use on 2010 trucks.


Have you looked closely at the boost tube on your truck? That's right, plastic and only a 2.40" ID! This new mild steel Boost Tube Kit replaces the small factory plastic unit with a 3.50" mandrel bent pipe and new silicone couplers.

The 3.50" one piece mandrel bent tube is a perfect match to the intercooler outlet and greatly reduces restriction vs the stock plastic piping. 3.50" tubing maintains air density and velocity via uniform tubing size to eliminate air speed reductions before entering the intake manifold.

Kit includes:

- 3.50" Mandrel Bent Powdercoated Boost Tube
- 3.50" High Pressure 4 ply Intake Manifold Boot
- 3.00" or 3.50" High Pressure 4 Ply Intercooler Boot Depending on Application
- Stainless Steel Spring Clamps
Product Details
Note: NOT for use on 2010 trucks.


Have you looked closely at the boost tube on your truck? That's right, plastic and only a 2.40" ID! This new mild steel Boost Tube Kit replaces the small factory plastic unit with a 3.50" mandrel bent pipe and new silicone couplers.

The 3.50" one piece mandrel bent tube is a perfect match to the intercooler outlet and greatly reduces restriction vs the stock plastic piping. 3.50" tubing maintains air density and velocity via uniform tubing size to eliminate air speed reductions before entering the intake manifold.

Kit includes:

- 3.50" Mandrel Bent Powdercoated Boost Tube
- 3.50" High Pressure 4 ply Intake Manifold Boot
- 3.00" or 3.50" High Pressure 4 Ply Intercooler Boot Depending on Application
- Stainless Steel Spring Clamps